Data protection is the process of protecting sensitive information from damage, loss, or corruption.
Are you protected?
Your most valuable data resides in M365 - Email, SharePoint, OneDrive and Teams. There is a common misconception that data hosted in a cloud is inherently protected, but even Microsoft publicly states that the responsibility of backing up your data lies with you, not Microsoft.
The reasons companies choose to backup their M365 are the following:
Internal or External security threats
Adherence to data retention policies
Accidental deletion
Managing Hybrid deployments and migrations
A key tool to use in your evaluation of adherence to your companies retention policies in M365 is understanding Microsoft's default retention policies. (see graphic below).
As you can see, different policies apply to different user scenarios. An employee leaving the company can delete their entire footprint, and if no one notices, all of their data is permanently deleted after 30 days. The different retention policies can lead to confusion when trying to adhere to companies legal responsibility (we keep everything for 3 years for example).
While backup is a primary issue, most companies do not explore the other side of backup which is recovery. Companies typically need an item level recovery as opposed to a compete restore. For example, an Excel file in SharePoint needs to be recovered and not the employees entire SharePoint site. Finding and restoring at an item level can be time consuming when using the native tools to M365.
That is why Long View has a managed backup solution called OneCloud Protect for M365. We offer Offsite data protection for Exchange Online, OneDrive for Business, and SharePoint Online as a service. No infrastructure required by the client to run backups or restores and we offer a simple per user per month pricing model. In addition, you can choose to have Long View restore your items or use the self-service portal to restore files yourself.
With OneCloud Protect for M365 you get the peace of mind knowing your data is backed up and protected at a consistent price. No hardware or software to buy, deploy, and maintain. All of this is offered by the service.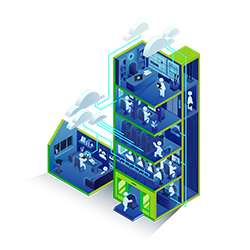 Subscribe to our newsletter for the latest updates.