Careers
The best people make the best places work.
We're proud to be recognized as one of Canada's best places to work by Glassdoor.
Long View was founded on the belief that success as a business is inextricably tied to the wellbeing of our employees. People that are challenged, rewarded and supported do great work for our clients. It's why the business goes above and beyond to create an environment where people can have careers that help them get more out of life.
Build your future with us.
Current Opportunities Subscribe To Job Alerts
If you don't see an opportunity that fits, we still want to talk to you. Click here to learn more.
At a Glance:
90% of our employees rate Long View as a good or great place to work.
We have been a Platinum Member of Canada's Best Managed Companies for 10 consecutive years.
We offer extensive benefits, annual retirement planning, and quarterly Career Life Planning sessions (CLPs) with your leader where you can show up as your whole self when thinking about your career progression and satisfaction.
We're here because we believe in the power of people. Read about our journey to 100 Years.
A Culture of Inclusion
The face of technology is diverse.
Diversity, Equity and Inclusion are embedded in our culture from day one of your time here. Although we are early in our DE&I journey, recruiting for diversity is a priority because we know the best teams and the best businesses aren't monocultures, but organizations that embrace and nourish diversity in all its forms.
Long View Women's Alliance
Mission is to increase gender diversity across Long View (with a focus on senior technical and leadership roles) and build a culture of support for women at Long View.
---
Welcome To Canada
Mission is to create a welcoming experience for all new immigrants to Canada and to build cultural competency at Long View in service of leveraging our diversity.
---
Employee Resource Groups (ERGs)
​Employee Resource Groups (ERGs) are voluntary, employee-led groups that foster a diverse, inclusive workplace aligned with organizational mission, values, goals, business practices, and objectives. Long View Systems currently has 4 ERGs, and is always open to the development of additional groups. Please reach out to Barya Kabalan to discuss new ERGs.
---
The mission of the Indigenous Peoples Alliance ERG is to create a safe, welcoming, and inclusive workplace environment for Indigenous employees. We strive to create a supportive learning environment where both Indigenous and non-Indigenous employees can connect, share, learn and grow by raising awareness about Indigenous cultures and issues.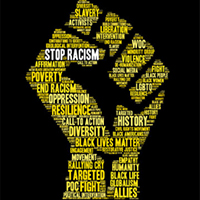 Anti-Racism Council
Mission is to build anti-racism understanding, awareness and skills for all employees and increase BIPOC (Black, Indigenous and People of Color) representation across Long View.
---
Gender Sexuality Alliance
Mission is to create a safe space for people within Long View to discuss issues and topics surrounding sexual and gender diversity in an inclusive environment.
---
​Disability & Ability
We want to ensure that people living with a disability feel a sense of belonging and that we help employees broaden their understanding & knowledge regarding people with disabilities and long-term health conditions.  Continue with the advancement of the diversity program by recruiting, developing and retaining qualified candidates with disabilities.
Ongoing Training + Development
Our dedicated Learning and Development Group seeks out certification opportunities and creates training programs in emerging technologies. By offering abundant technical and soft-skills training courses in a flexible learning environment including live and remote classrooms, on-demand learning, webinars and conferences, we help our employees keep pace with technology. In addition to ongoing training, we also have proprietary programs in place such as our Leadership Development Program (LDP).
Leadership Development Program (LDP)
Designed around the leadership principles of vision, alignment and execution, our LDP program prepares you for the next step in your career.
Build your future with us.
If you don't see an opportunity that fits, we still want to talk to you.
Click here to learn more.
Hear from our employees what it's like to work with us:
Our employees drive our social impact program.
Rather than a traditional corporate program, we take direction from our people on where they want to give back. Whether it's coordinating a supply drive for our local food bank, raising funds to support kids who can't afford to play hockey, gathering unused travel miles to give to people in need of saying goodbye to their loved ones or getting involved with national non-profits like Rethink Breast Cancer, we empower our employees to make a difference in their communities.
– IDC MarketScape
Canadian Security Services 2019
"You should consider Long View if you are a current client of Long View Systems, which may allow you to benefit from bundling discounts when you add security services."
– Don Bialik
Founder & Chairman, Long View
"It always has to be a win-win-win, with our clients, our partners, and our people."
Director of Information Services for a leading insurance company
"Our company approached Long View to virtualize our software to satisfy the needs of an important sales partner. Long View suggested using a combination of Citrix Application Delivery technology and Azure Public Cloud, which meets the stringent security, regulator and compliance needs to which the company must adhere. Long View turned our legacy technology into a lightweight SaaS solution. Additionally, Long View was able to implement single sign- on to Azure for both the company and our sales partner. With Long View's services, the company transformed to a cloud-based SaaS offering in less than 3 months. We could not have done it without Long View's expertise."
– Phil Mitchell
Director, PMO, Salvation Army
"Long View Systems has proven to be exactly the kind of partner we were looking for as we launched the largest IT program in the history of The Salvation Army in Canada and Bermuda. Their extreme focus on customer service, strong technical bench, and the professionalism and skill of their project management team resulted in a graceful, high-impact transition across our Territory to Microsoft 365 from our legacy systems. We look forward to a long, productive partnership with them in the future."
Director of IT Operations for a national healthcare group
"Long View's commitment to care & excellence, technical knowledge and collaboration is exceptional."
Client IT Director in a leading global agricultural services company
"Our goal was to modernize the newly formed company, previously consisting of two separate and independent IT departments, at very different stages of the cloud journey into the world-class workplace of the newly formed entity."
Client IT Director in a leading Canadian energy company
"As a result of our work with Long View, we've managed to set up our entire collaboration and productivity suite in just three months – and it's running flawlessly."