Journey to 100 Years
We help the world work.
We're not here because we believe in the power of technology, we're here because we believe in the power of people.
Technology is our means, but your empowered workforce is our end. We support the world's dynamic businesses by bringing agility, simplicity and insight to your people, so they can serve your clients. And we can do it because our offices are home to a team of the best and brightest business technologists from across the continent, united by a common mandate -- we're using technology to help the world work.
There's a lot in a name.
Our name comes from the phrase "to take the long view", which is why it's always two words. It reminds us of where we came from but also how we want to do things:
We're not looking for quick-wins with clients; we form partnerships that ensure the relationship is intact tomorrow.
Take a look at our latest case studies.
It impacts our hiring; we want people to join us on our journey.
It's also a phrase we remember when reacting to a changing world, we keep our eyes on the horizon and put our challenges in perspective.
Our Mission
We want as many great people as possible to have happy, healthy lives and great careers by being a leading, lasting IT organization that provides exceptional value to our clients.
Diversity, Equity + Inclusion
Technology for people. For all people.
To achieve our mission, we need the most qualified and highest performing people which is why we are committed to Diversity, Equity and Inclusion.
Our Diversity, Equity & Inclusion (DE&I) Goals:
Our teams reflect the cities we live and work in, and the clients we serve.
We continue to have active employee resource groups that support and allow our people to bring their whole selves to work.
We have leadership across our organization that reflect and represent our teams.
We openly celebrate our different cultures and identities.
We know our DE&I journey will never be complete; we are taking the Long View in our approach.
Integrity
We'd do the right thing even if no one was ever going to know it.
We follow through on our commitments.
We're straightforward communicators who can address tough issues head-on.
Competence
We invite feedback because we know it can make us even better.
We take responsibility for our own learning and development.
We strive for excellence in everything we do.
Value
We focus on finding the win-win-win for our clients, our employees, and our business.
We know success isn't about how we define it, it's how our clients do.
We are relentless about providing lasting value to our clients.
Fun
We're on this journey together, so let's enjoy it.
We remember to inject a little levity.
We keep our eyes on the horizon and don't take ourselves too seriously.
Our Vision
To be the most loved technology services company for dynamic North American organizations.
We want Long View to be around for 100 more years, which means it needs to outlast anyone who is reading this right now. Which may seem strange, why would we care about this company after we're long gone? Because we believe Long View has the opportunity to be a force for good in the world. And cumulatively we have kids, grandkids and great-grandkids, or just small people that we know and like. We want them to live in a world where companies aren't built around maximizing profits but instead they take a balanced view, they take the long view. They think about their impact on the people they work with and for. They think about their impact in the communities where they live, and they think about their impact on the world.
We call it the spillover effect.
We start by being a good place to work. Then good people want to work with us. Those good people do good work for our clients. So we grow bigger and hire more good people. Those good people are good to their families, good to their communities. Those good people have good kids. Their kids do good things. Some of our good people are doing good in the world. And maybe some other companies look at us and they want to be good too. Well maybe, if this thing that we started keeps going another 100-years we really will have made the world a pretty good place.
That's the long view.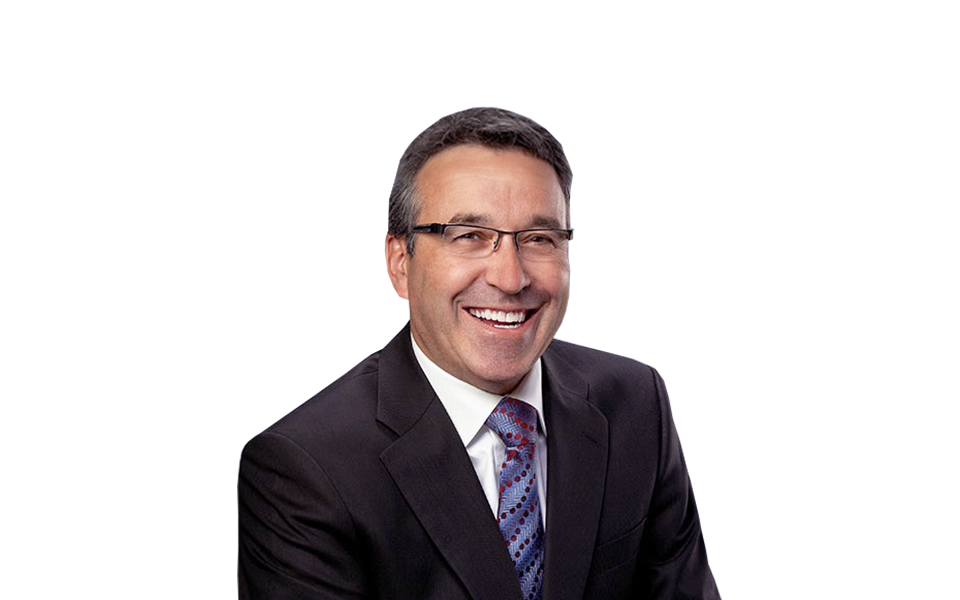 1999
Long View is founded.
Don Bialik begins the business, bringing on board Patty Bourgeois and Robin Bell. The early days are humble with the trio working out of Patty's den. By the end of the year, there are 8 employees, a proper office in Bow Valley Square, and a roster of clients.
2000
The business has some big wins.
Long View is growing quickly -- they bring onboard salespeople, with Dan Sottile at the helm, and win the largest outsourcing deal in Canada.
2002
Long View reaches 100 employees.
Three fast-paced years in, Long View hires its 100th employee thanks to some banner clients, including Encana.
2003
The Denver office is opened.
With revenue doubling every year since inception, Long View is ready to expand across the border.
2005
The Vancouver office opens, headcount tops 200.
Looking to diversify from oil and gas, Long View opens its West Coast office and is awarded the enviable title of Microsoft Gold Partner.
2006
The expansion continues, with offices in Edmonton and Houston.
The first annual Sales Kick-Off brings together sales teams from across the branches.
2009
Long View turns 10.
With more than 600 employees Long View rings in a milestone birthday.
2011
Long View is named one of Canada's 50 Best Managed Companies.
The accolades continue as the business thrives.
2012
There are more than 1000 people employed at Long View.
The Toronto office opens as the business establishes its East Coast presence.
2018
Brent Allison succeeds Don Bialik as CEO of Long View.
Don becomes Executive Chairman of the board, as Brent takes the reigns. Long View is named Microsoft Partner of the year and reaches Platinum status for Canada's Best Managed Companies.
2019
Long View celebrates its 20th Birthday.
As the business celebrates another milestone birthday, they are awarded Microsoft Partner of the Year for an unprecedented second time in a row.
2020
Long View Recognized as a New Microsoft Azure Expert Managed Services Provider.
Long View is now one of only 100 global Managed Service Providers recognized for their investment in Microsoft technologies, innovation, automation, and DevOps. This milestone was achieved upon meeting Microsoft's eight prerequisites and satisfying a third-party audit.
– IDC MarketScape
– Canadian Security Services 2019
You should consider Long View if you are a current customer of Long View Systems, which may allow you to benefit from bundling discounts when you add security services.
– Don Bialik
Founder & Chairman, Long View
"It always has to be a win-win-win, with our clients, our partners, and our people."
Director of Information Services for a leading insurance company
"Our company approached Long View to virtualize our software to satisfy the needs of an important sales partner. Long View suggested using a combination of Citrix Application Delivery technology and Azure Public Cloud, which meets the stringent security, regulator and compliance needs to which the company must adhere. Long View turned our legacy technology into a lightweight SaaS solution. Additionally, Long View was able to implement single sign- on to Azure for both the company and our sales partner. With Long View's services, the company transformed to a cloud-based SaaS offering in less than 3 months. We could not have done it without Long View's expertise."
– Phil Mitchell
Director, PMO, Salvation Army
"Long View Systems has proven to be exactly the kind of partner we were looking for as we launched the largest IT program in the history of The Salvation Army in Canada and Bermuda. Their extreme focus on customer service, strong technical bench, and the professionalism and skill of their project management team resulted in a graceful, high-impact transition across our Territory to Microsoft 365 from our legacy systems. We look forward to a long, productive partnership with them in the future."
Director of IT Operations for a national healthcare group
"Long View's commitment to care & excellence, technical knowledge and collaboration is exceptional."
Client IT Director in a leading global agriculture services company
"Our goal was to modernize the newly formed company, previously consisting of two separate and independent IT departments, at very different stages of the cloud journey into the world-class workplace of the newly formed entity."
Client IT Director in a leading Canadian energy company
"As a result of our work with Long View, we've managed to set up our entire collaboration and productivity suite in just three months – and it's running flawlessly."