Microsoft Licensing News
Microsoft 365 Copilot: What We Know So Far
Ever since Microsoft introduced Microsoft 365 Copilot in March 2023, our customers have asking for more information on pricing, licensing information, and availability of this exciting new product. While we don't have all the details yet, this is what we are able to share currently:
There is an Early Access Program, which is an invite-only paid preview and only made available to 600 customers worldwide.
To use Copilot, your organization must meet some technical requirements and have some features enabled. Copilot users must have either a Microsoft 365 E3 or E5 license and an Azure Active Directory account, which gives them access to the Microsoft 365 apps and services that work with Copilot.

For small and medium business (SMB) customers, Microsoft 365 Business Standard or Business Premium will be eligible base licenses.

Once available to your organization, your users will need to be on the Current Channel or on the Monthly Enterprise Channel for Microsoft 365 apps to have access to Copilot.
Microsoft Teams Premium is not a requirement to access Microsoft 365 Copilot, however customers will maximize their experience by having both.
Microsoft Copilot for Viva is a separate product offering.
Copilot experiences use the organizational content in your Microsoft 365 tenant, including users' calendars, emails, chats, documents, meetings, contacts, and more – all from within the Microsoft 365 compliance boundary. Copilot does not use customer data or user prompts to train the foundation.
You can access additional information about Data, Privacy, and Security for Microsoft 365 Copilot here.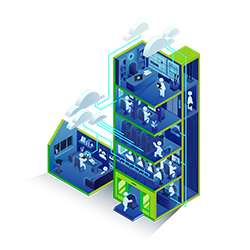 Pricing and Releases News
WHAT'S HAPPENING: Delinea Price Increase
WHEN: June 9, 2023
8% price increase
---
WHAT'S HAPPENING: Veeam Price Increase
WHEN: July 1, 2023
In February 2023, Veeam increased the cost of perpetual socket new license SKUs and perpetual socket prepaid maintenance SKUs. Effective July 1, 2023, the cost of perpetual socket renewal SKUs and perpetual socket renewal prepaid SKUs will increase 8-10% to match the price increase that took place in February.
Veeam Data Platform Advanced (Veeam Availability SuiteTM)
Veeam Data Platform Foundation (Veeam Backup & ReplicationTM)
Veeam Data Platform Essentials (Veeam Backup EssentialsTM)
---
WHAT'S HAPPENING: GFI Software Price Adjustment
WHEN: July 1, 2023
New set of price book changes:
Adjustment of standard subscription pricing
Removal of all hardware and hardware-related SKUs
Fax pricing simplification
---
WHAT'S HAPPENING: Jetbrains Price Adjustment
WHEN: September 1, 2023
TeamCity On-Premises price increase excluding TeamCity Cloud
---
WHAT'S HAPPENING: Riverbed End-of-Availability
WHEN: September 15, 2023
EoA for the following products
Subscription eCDN Accelerator Enterprise
Subscription eCDN Accelerator Edge