Challenge:
Resource scarcity is an ongoing challenge in our industry. In the wake of the Great Resignation, many of our clients are facing skill-set and resource shortages in key technology areas.
At Long View, our focus is on people – for our clients, this means using technology to enable teams and empower modern workers. Internally, this means providing a sense of belonging, opportunities to grow and to be a part of changing the world through technology.
We put our heads together to come up with a win-win-win solution that would help clients address talent scarcity while also developing our people and driving our business forward.
Solutions:
We devised a plan to help our clients fulfill project and managed services needs in a cost-effective way that addressed their resource challenges
Through the program, our clients were able to secure a inexperienced yet highly trained Long View staff resource (an "apprentice") at a reduced rate to support the delivery of their tech projects AND Long View backstops these junior resources with their Sr folks (so the Jr's always have someone to call and a team to rely on if they need help or advice)
Results:
Our clients, including a leading financial services institution in Alberta and an international equipment dealership, were able to continue work on key priority projects despite the talent gap
Our apprentices are given invaluable opportunities for hands-on experience in a client environment
In the face of sparse human resources in tech, our business continued to grow while we supported our clients through technology and organizational challenges
WIN-WIN-WIN
WIN for our clients: they are able continue work on key priority projects despite the talent gap thought a competitive hourly rate knowing that the apprentice has a Senior resource to rely on if they need help or advice.
WIN for apprentice is they are able to amass real world experience.
WIN for Long View is these resources mature and develop and eventually become part of our delivery teams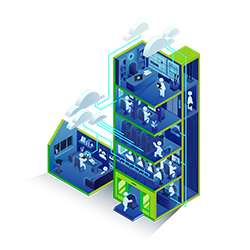 Subscribe to our newsletter for the latest updates.