WHAT'S HAPPENING: SQL Server pricing is going up 10% with the release of SQL Server 2022
WHEN: January 1, 2023
With the release of SQL Server 2022, Microsoft is adjusting the price of SQL Server by 10% starting January 2023.
This new pricing applies to all the on-premises editions of SQL Server (Enterprise, Standard, and Web) across all channels.
This price change also affects public sector pricing worldwide.
This price increase does not affect the Azure SQL Server Pay-as-You-Go pricing or any of the other Azure SQL services
---
WHAT'S HAPPENING: Microsoft Defender for Business Servers Add-on Released
WHEN: Available as of November 1, 2022
Earlier this year, Microsoft launched Microsoft Defender for Business as additional value in Microsoft 365 Business Premium and as a standalone SKU for SMB customers with up to 300 users. They have now also released a new offering which enables you to secure your server operating systems with the same protection that you get for client devices in Defender for Business. This product is licensed per Operating System Environment (server instance), which is applicable to both physical and virtual servers.
Customers are required to have at least one license of Microsoft 365 Business Premium or Defender for Business to purchase and use the Defender for Business servers add-on, and customers can have a maximum of 60 servers onboarded per tenant. If customers require more than 60 server licenses, the recommended solution instead is Microsoft Defender for Servers.
---
WHAT'S HAPPENING: Azure Savings Plan for Compute released
WHEN: October 18, 2022
Microsoft's new Azure commitment-based offer, Azure savings plan for compute has been released. It's a flexible pricing model that unlocks savings compared to pay-as-you-go pricing when you commit to spend a fixed hourly amount on select compute services for either one or three years.
This plan will help customers:
Save compared to pay-as-you-go prices on select compute services.
Automatically optimize savings across select services globally up to the hourly commitment.
Save on their terms by customizing the plan's term length, scope, billing frequency, and hourly commitment to fit their needs.
This new offer is different from Azure Reserved Virtual Machine Instances, where you select instance family, size, and region, and the savings will only apply if all these requirements are met. With Azure savings plan for compute, you're only committing to an hourly amount. The savings will plan will look at your entire compute environment to see where it can be applied, regardless of instance size, family, and region.
You can read more about this offering here: Azure Savings Plan for Compute | Microsoft Azure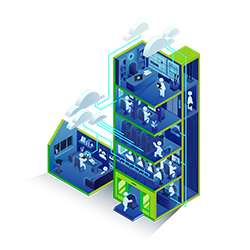 Subscribe to our newsletter for the latest updates.