At Long View we want to ensure you are up to date on the latest market changes. Below are a list of some of the vendor increases coming in January.
Long View can help you mitigate future vendor price increase.  Please contact your Account Executive or Licensing Specialist.
IBM starting Jan 1 2023:
Power 5-25%
Storage 5-10%
Software 5-15%
Sophos starting Jan 5 2023:
Secure Access Hardware (Global) Price increase by 10%
Endpoint subscriptions (Additions for Canada) Price increase by 15% for 1-year term
Central Email subscriptions (everything else) Price increase by 40% Applies to: Central Email Standard, Central Email Advanced
Price decrease by 50% Applies to: Central Portal Encryption for Email Advanced
Trend Micro starting Jan 1, 2023:
All Software, SaaS, and Services will increase by 5%
All Hardware solutions will increase by 10%
CheckPoint starting Jan 3, 2023
Next Generation Threat Prevention (NGTP) Renewal Package – Now includes 9 blades instead of 8. The package price will increase by 7.5%
Sandblast (SNBT) Renewal Package – Now includes 12 blades instead of 10, with the best threat prevention value, protecting against Gen-5 attacks. The package price will increase by 15%
New Quantum Security Gateways with Sandblast (SNBT) – 5% price increase reflecting the two new software blades, included in the Sandblast package.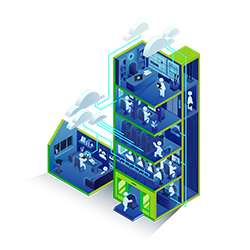 Subscribe to our newsletter for the latest updates.