At Long View, what sets us apart is the human potential we bring to the tech solutions we provide. We bring the brightest minds in the industry together to produce work and client solutions filled with human creativity and passion.
We are the tech company putting people first, now and for the future.
But before we bring a human edge to these solutions, we get to know the tech, inside and out. It's why we've been recognized by Microsoft's newly-launched Solution Partner Program with six designations across their solution areas:
Data and AI (Azure)
Digital and App Innovation (Azure)
Infrastructure (Azure)
Modern Work
Security
Business Applications
These ladder up to the Microsoft Cloud designation, which showcases our proficiency in delivering innovative solutions to our clients in a rapidly-changing world. They are testament to our capability and competence across the entire Microsoft ecosystem.
Microsoft rigorously assessed us in three main areas – performance, skilling, and customer success – to determine our capability to deliver value to our clients through the Microsoft suite of products. Our heavy investment in training paid off; these designations mean our customers can feel confident we will provide them with the best talent to support them throughout their journey and help them optimize their investment in Microsoft.
Of 400,000 global organizations in the Microsoft Partner Network, Long View is the only Canada-based organization to receive all six designations. It proves we are a one-stop shop for digital transformation, and the only partner Canada and US-based organizations need to support their business now and into the future.
Most importantly, these badges demonstrate our ability to combine human capital and tech for the best possible outcomes for our clients on their journey to digital transformation.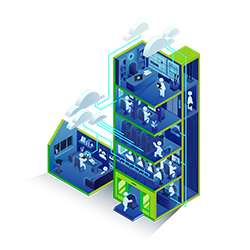 Subscribe to our newsletter for the latest updates.