Microsoft Licensing News
WHAT'S HAPPENING: Teams Premium is now Generally Available
WHEN: February 1, 2023
The new Teams Premium offering is now available to purchase. Teams Premium is a new offering that builds on the current Teams experience with additional features that help make Teams meetings even more personalized, intelligent, and protected. It also enables premium capabilities for additional meeting scenarios, including Virtual Appointments and webinars. You can take a look at the new functionality here and compare against the standard Teams license here
There are some prerequisites to consider before purchasing Teams Premium
You must have a commercial, worldwide public sector, EDU, or non-profit tenant.
At general release, Microsoft won't offer an EDU-specific license or EDU discounts for Teams Premium.
GCC, GCC High, and DoD licenses will become available sometime after the general release.
The user must have an Office 365 or Microsoft 365 subscription with Teams included.
Teams Premium is priced at $10 USD MSRP (per user per month). There is an introductory offer for 30% off if you purchase before the end of June. Customers can also sign up for a trial in the M365 Admin Center, which will provide 25 free licenses for 30 days.
Also note that Microsoft Teams Free (classic) will be retired on April 12, 2023.
---
­­­­­­­­­­­­­­­­­­­WHAT'S HAPPENING: Updated Microsoft Customer Agreement available (applicable to CSP and MCA direct customers)
WHEN: March 1, 2023
The updated MCA applies to new customers starting March 1, 2023. Existing customers will see a notice in the Microsoft Admin Center (MAC) and Azure portal that a new agreement version is available, and that acceptance of the new agreement for existing customers is optional at this time.
The new agreement has modifications made to the language to clarify terms and address future additions and changes.
---
WHAT'S HAPPENING: Self Service Trial for Viva Goals
WHEN: March/April 2023
In March, individual users in your organization will be able to sign up for a self-service trial of Viva Goals from the website. This self-service experience allows individuals and teams to try Viva Goals with no requirement to input payment information, while providing complete visibility and control to their Microsoft 365 admin.
You can learn more about managing self-service trials, including how to opt out, here
---
­­­­­­­­­­­­­­­­­­­WHAT'S HAPPENING: Yammer is rebranded to Viva Engage
WHEN: Over the next year
Microsoft is retiring the Yammer name. Over the next year, all of Yammer will become Viva Engage. This does not change the current capabilities, value, or pricing to Yammer for existing Microsoft 365 customers or M365 SKUs. Leadership Corner, Advanced Analytics, and Answers in Viva will be available to Viva suite customers. Answers in Viva will also be available to Viva Topics customers.
In March 2023, the existing Communities app for Outlook will be updated to reflect Viva Engage branding. This change will happen automatically, with no action necessary to see this update.
Also in March 2023, the Yammer mobile apps for iOS and Android will also be updated to Viva Engage. To see the new experience, you'll need to update your app. Viva Engage can also be used through the Teams mobile app.
---
Any comments or questions please email [email protected] or contact your Long View Licensing Specialist.
Licensing Change Announcements
WHAT'S HAPPENING: Tenable has announced Nessus Professional Renewal price change
WHEN: Effective March 1, 2023
Change: Tenable is increasing the price of Nessus Professional renewal SKUs
SKU Name: Nessus Professional - On Premise - Annual Subscription
SKUs Effected: NES-SERV-R, SERV-NES-2-R, SERV-NES-3-R, SERV-NES-4-R, SERV-NES-5-R
---
WHAT'S HAPPENING: Sophos released new XGS Series appliances
WHEN: Now
New XGS 7500 and 8500 models provide unrivaled performance and protection for large enterprise and campus deployments
highly scalable software-defined wide area network (SD-WAN) features; trusted traffic and application acceleration; high performance Transport Layer Security (TLS) inspection; threat protection; and enterprise-grade, high-availability and redundancy capabilities
high-performance Xstream flow processors and central processing units (CPUs) with enterprise-grade acceleration
---
WHAT'S HAPPENING: Veeam v12 enhancements
WHEN: February 21, 2023
New workloads with Veeam Backup & Replication v12
FREE Veeam ONE monitoring for Veeam Backup for Microsoft 365 v7
File share to tape improvements
­­­­­­­­­­­­­­­­­­­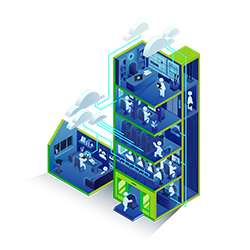 Subscribe to our newsletter for the latest updates.